Food, Food, Glorious Food! A Guide To The Best Food Markets in Joburg
1. Neighbourgoods Market
In 2011, following the success of the award-winning Neighbourgoods Market at the Old Biscuit Mill in Cape Town, Neighbourgoods Market Johannesburg was founded by the original members Justin Rhodes and Cameron Munro in partnership with Adam Levy of Play Braamfontein. In keeping with Neighbourgoods' commitment to urban regeneration, an inner-city venue was chosen for the site of the new market.
Housed in a modernist building that boasts a spectacular 15-storey Edoardo Villa mural, market-goers are able to shop for local designer goods or savour the creations of the foodie talents sitting at long wooden tables. The second-floor terrace provides the perfect vantage point from which to appreciate the transformation of Braamfontein from a once-dilapidated neighbourhood into the pioneering creative hub it has become. This market was awarded the 2014 Eat Out Zonnebloem Produce Award for Outstanding Market in the North. The market is open every Saturday morning.
Details: 73 Juta Street, Braamfontein, Johannesburg or visitwww.neighbourgoodsmarket.co.za/johannesburg
2. Market on Main
Market on Main takes place every Sunday and on the first Thursday night of every month in a converted 1900s warehouse at Arts on Main, in the thriving Maboneng Precinct. Providing a platform for small businesses and entrepreneurs, Market on Main brings together people who are truly passionate about food and design. Specialty traders include fine food, design products, world cuisine, seasonal items, gourmet goods, plants and herbs, fresh produce, cut flowers, curated vintage and independent local designers, among others.The setting for Arts on Main is a haven in the inner city that is irresistible to the new breed of Joburger who is passionate about inner-city rejuvenation. It's a must-see for every tourist and local alike.
Details: 264 Fox Street, Maboneng Precinct, Johannesburg or visit www.marketonmain.co.za
'No other market in Johannesburg offers a modern mix of specifically Johannesburg-flavoured vendors in an atmosphere that encourages relaxed interaction between patrons and purveyors.' – Jacques van der Watt, co-founder
3. Hazel Food Market
The creation of this spacious outdoor market in the heart of Pretoria's Old East was inspired by the food markets in France. Pretoria has the second-highest concentration of embassies in the world and the international community's habit of buying their weekly produce from markets has influenced local shoppers to use the markets in the same way.The Hazel Food Market has a selection of produce: meat, fruit and vegetables, cheese, deli meats, milk, eggs, artisan bread and more. Where possible, the producers sell their own goods on market day, allowing customers a chance to build personal relationships with suppliers. The market pops up each Saturday morning and patrons can enjoy the wide selection of food available at tables under the shade of the carob trees.
Details: Greenlyn Village Centre, corner Thomas Edison and Mackenzie Streets, Menlo Park, Pretoria or visit www.hazelfoodmarket.co.za
4. Fourways Farmers Market
This weekly outdoor market boasts a collection of carefully selected vendors selling fresh produce, deli goods and artisanal products. 'Local, Seasonal, Delicious' products can be enjoyed in the beautiful garden setting right in the heart of Fourways. There is a children's play area, picnic facilities and seating under the trees so it makes for a great family-oriented outing on a Sunday. Dogs are welcome too.
Details: Earth Outdoor Living Nursery, corner William Nicol Drive and Montecasino Boulevard, Fourways, Johannesburg or visit www.ffmarket.co.za
5. Irene Village Market
This market first opened in 1989 at Smuts House with 34 exhibitors. Inspired by the markets she had visited in the Cape, Josene Groenewald carefully selected the right exhibits and producers for her new market. This focus on quality exhibitors remains the key behind the market's success. There is now an impressive number of stalls and you will find a range of original clothing, jewellery, furniture and antiques. There's also a separate deli section, where you can choose from a wide selection of fresh breads, muffins, cheeses, wines, pestos, herbs and other delicacies. The market is held on the second and the last Saturday of every month. To accommodate Christmas shopping more market days are held in November and December.
Details: Smuts House Museum, Jan Smuts Avenue, Irene, Pretoria or visit www.irenemarket.co.za
6. Bryanston Organic & Natural Market
This market, which has been running since 1976, boasts the accolade of 'Johannesburg's original outdoor market'. Open weekly on Thursdays and Saturdays, the market provides a peaceful environment for customers to stock up on locally produced artisanal products. The thatched stalls display an array of handmade arts and crafts, clothing, leather work, collectables, organic and natural fresh produce, delicatessen foods and delicious baked goods.
Details: 40 Culross Road, Bryanston, Johannesburg or visit www.bryanstonorganicmarket.co.za
7. The Locrate Market
'The first lifestyle market in Soweto' takes place on the first Sunday of every month. The market creates an opportunity for young entrepreneurs to share ideas, sell their products and get the exposure necessary to expand their businesses. Creative young food entrepreneurs and a food truck pop-up group provide food, while fashion and local art designers showcase their work. Live music and poetry add to the relaxed market experience.
Details: Corner Kudu and Moema Streets, Orlando West, Soweto or visitwww.locratemarket.co.za
8. Jozi Real Food Market
The Jozi Real Food Market provides a relaxed, outdoor shopping experience that allows visitors to stock up on the freshest produce, artisanal foods and crafts, while supporting local small producers. This community-minded market focuses on all things homemade so you will find organic fresh produce, cordials, soups, sauces and handmade breads. The buzz of the sporting events on the adjacent fields adds to the easy and relaxed atmosphere, as families – and their pets – sit under umbrellas and enjoy a foodie haven just a stone's throw away from the hustle and bustle of Parkhurst's 4th Avenue. The market is open every Saturday morning.
Details: Pirates Sports Club, Braeside Road, Greenside, Johannesburg or visit www.piratesclub.co.za/jozi-food-market
9. Whole Food Market
'United Flavours of Nations' sums up the variety of delectable food and fresh produce on offer at this Sunday morning market. From raw honey, breads and the finest selection of spices to French pastries, olives and fresh vegetables, all the produce is artisanal.
Details: BluBird Shopping Centre, corner Atholl-Oaklands Road and Fort Street, Birnam, Johannesburg or visit
www.wholefoodmarketsa.com
10. Walkerville Farmer's Market
This weekly Saturday market is family and dog-friendly and community-supporting market, that creates an outlet for fresh local farm produce and handmade crafts by local entrepreneurs.
Details: 112 Main Road (R82), Walkerville or visit www.wfmarket.co.za
Which is your favourite market?
The explosion of markets all over South Africa led Dianne Stewart and her daughters, Lissa and Jessica, on a trip around the country in search of the best market food. Each market has its own distinct personality, and provides locals and visitors with relaxed and informal meeting places where family and friends can get together, share a meal and fill their baskets with some of the finest homemade fare and produce this country has to offer. Use Market Food to find a top local market – some tucked away in bustling harbour precincts, others on lush wine estates, in parks or inner-city warehouses. Then choose your favourite recipes from the dazzling array of artisanal recipes featured in the book … or track down the dish that tickles your fancy and visit that market!
Price: R295
Publisher: Bookstorm; Authors: Dianne Stewart, Jessica Cairns and Lissa Stewart
Photography: Lissa Stewart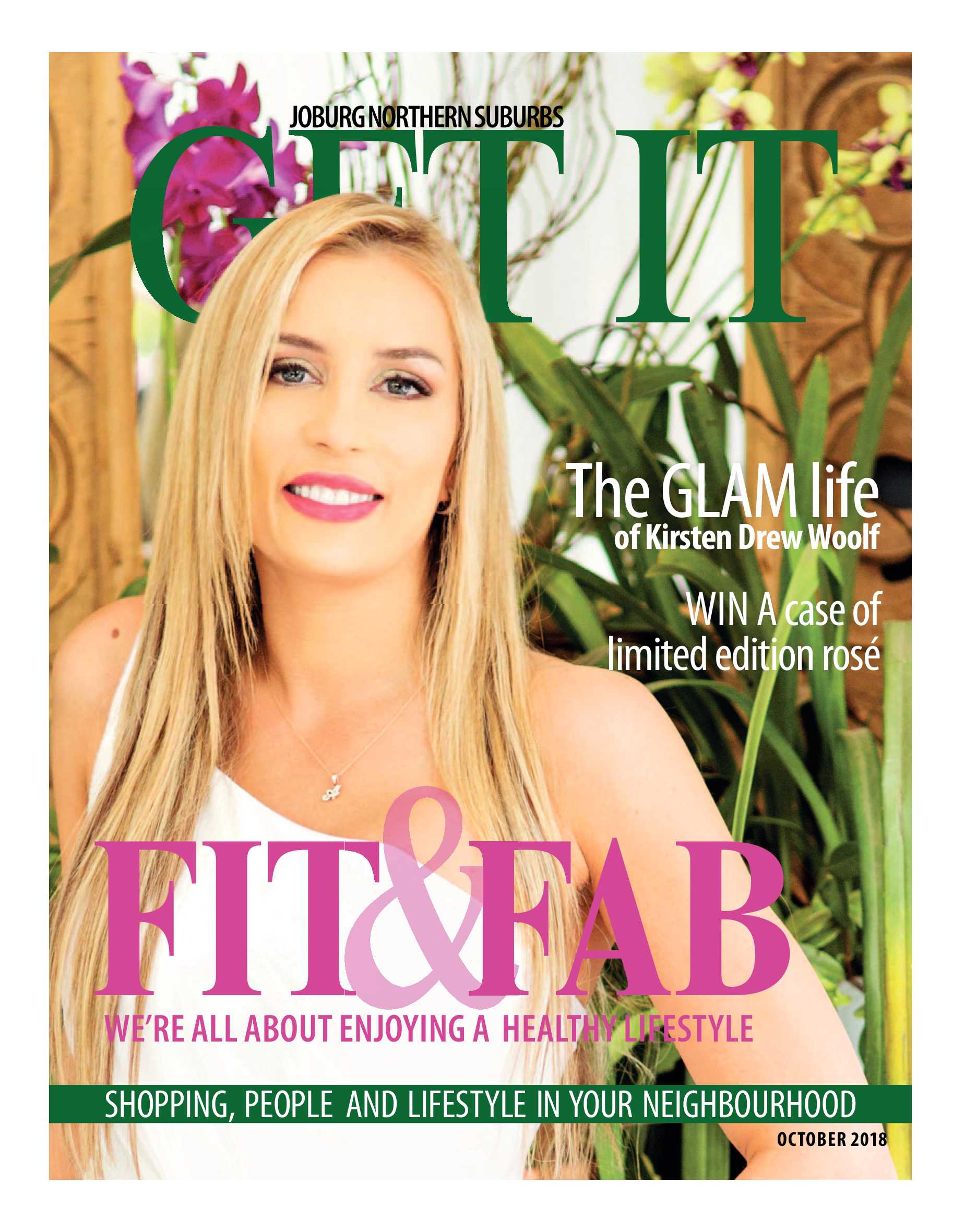 is a national brand of premium free magazines available in centres across the country.
to see other Get It magazines in the network.