Half a dozen thrillers to get your adrenalin pumping
Peter Høeg's The Susan Effect revolves around Susan Svendsen, who has a prison sentence hanging over her head when she's made a tempting but dangerous offer. Using her expert talent of finding out secrets, she tries to discover what's in a mysterious report from an undercover group, so that all charges against her will be dropped. But there are some seriously powerful people who don't want the report revealed. Totally gripping. Harvill Secker. · Safe has Ryan Gattis' hero Ricky 'Ghost' Mendoza Jnr trying to live clean by cracking safes for the DEA, the FBI and any other government agencies prepared to pay him. But the most important person in his life has landed in some financial trouble, and to fix it, Ghost has to crack a safe and heist some drug money from under the noses of some of the worst of the bad men in LA. Fast, gritty and thrilling … we love a great heist novel, and this one doesn't disappoint. Picador. · A great contemporary ghost story, The Upstairs Room by Kate Murray-Browne is set in a tall Victorian townhouse, the new home of Eleanor and Richard and their young family. But there's an eerie atmosphere in the house … Eleanor is convinced it's making her ill, and her two young daughters are unsettled. Creepy stuff! Picador. · Audra is driving through quiet country roads, trying to avoid attention as she and her two young children flee from her abusive husband. Looking for somewhere safe to stay, it's late at night when she's pulled over by a police car. And all of a sudden, her perfect escape turns into a nightmare. Haylen Beck is the pen name of crime writer Stuart Neville … and his latest (and completely, breathtakingly thrilling) novel, Here and Gone, is all dark secrets, mounting suspense and terrifying twists. Harvill Secker. · To survive a killer, you need to have a killer's instinct. We could not put Final Girls down. Riley Sager's gripping thriller is the story of Quincy … one of the three Final Girls, so named because they are the only survivors of three separate killing sprees. The three – Sam, Lisa and Quincy – are linked by their shared trauma. And when Laura dies, Sam makes contact with Quincy … but there's something slightly odd about her. Loads of twists and suspense. Ebury Press. · The Last Place You Look is the story of Sarah, a teenager who disappears the night her parents are brutally murdered. Her boyfriend, black and from the wrong side of the tracks, is convicted and is on death row. Fifteen years later, his sister is convinced she's seen Sarah, and hires a private investigator to take another look at the case. This is Kristen Lepionka's debut novel … and we simply can't wait for her next. Faber and Faber.
Don't forget … if you want great reads at exceptionally great discounted prices, you need to join our Get It Book Club. Visit www.knowledgeroad.co.za/ getitbookclub, sign up and order. Free delivery for orders more than R250, less than that will have a mere R45 delivery fee. And the discounts really are great … at least 25 per cent off each book.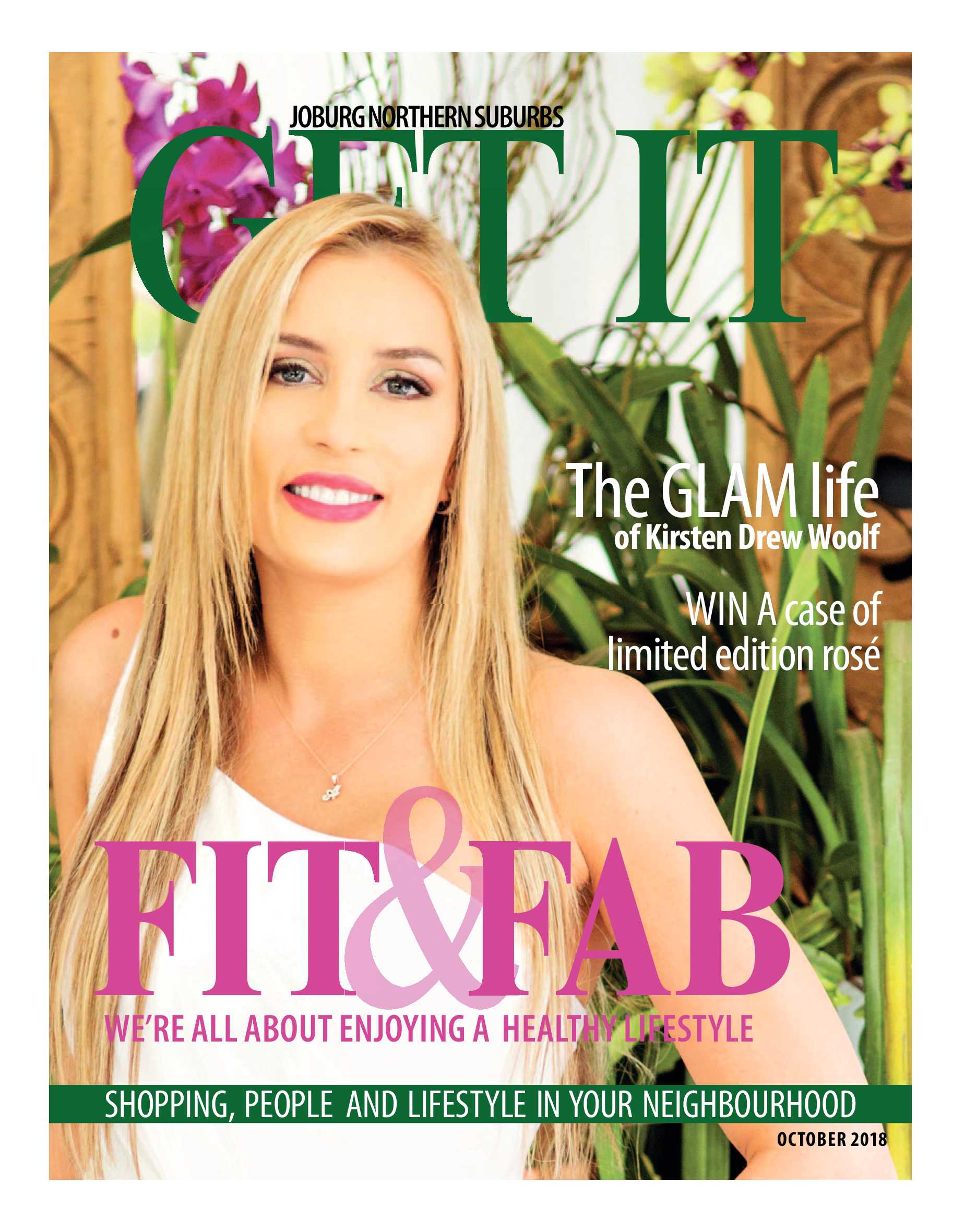 is a national brand of premium free magazines available in centres across the country.
to see other Get It magazines in the network.